Communication with Property Owners
Leopalae21 has been holding briefing sessions for property owners on a regular basis in order to enhance communication with them. We have incorporated online sessions, which used to be a face to face, in order to communicate with more owners in safe and secure manners.
Communication with Tenants
The Company delivers various information through tenant dedicated website and application &Leo as well as organizing a regular tenant survey, thereby realize continual communication with the tenants.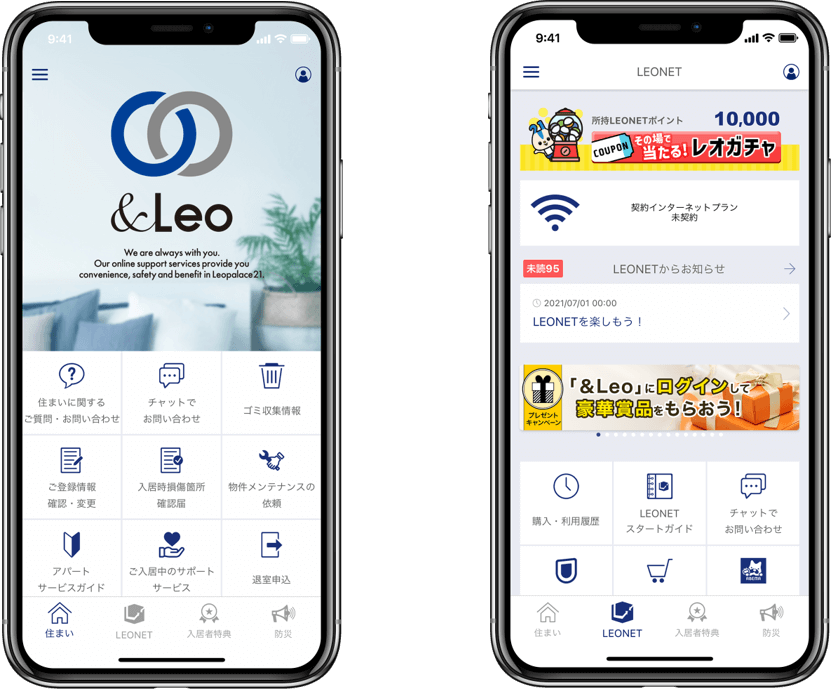 Communication with Investors and Shareholders
The Company is engaging with stakeholders through providing financial statements on the website and organizing financial results briefings as well as one-on-one meetings for institutional investors. The management team is regularly briefed with feedbacks by investors and shareholders so that they make decisions considering the responses from the stock market.
Communication with Business Partners
The Company holds yearly financial results briefing for the business partners where the President and CEO explains the financial performance. In addition, the Company organizes regular meetings with business partners for continual communication.